Meet the Team at Smith Wellness
Get to Know Us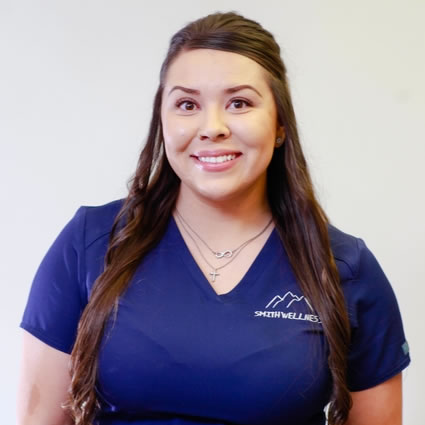 Bailey
Hi there, I'm Bailey! I am the Team Lead. You can find me either up front or working in the back where I set patients up on various types of treatments that we offer and help wherever I am needed. I love working in an environment that truly cares about patients and doesn't treat them as just a number. When I am not in the office you can find me hanging out with my two kids. In our spare time, we enjoy being at the racetrack with family where we have six cars out on the track, or out riding dirtbikes and enjoying the outdoors!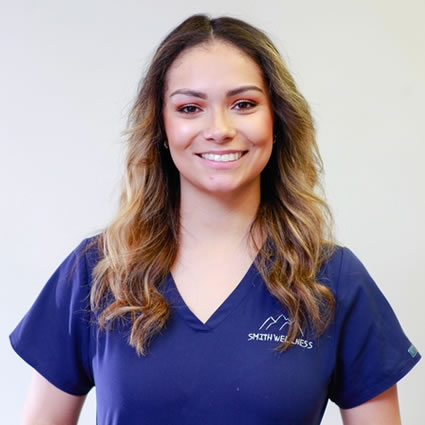 Taylor
Hi everyone, I'm Taylor! I'm a student at NMSU studying biology and medical anthropology in order to attend medical school once I graduate. I'm one of the girls you'll interact with at the office, where I work on massages, hooking patients up on electrotherapy, stretching and so many other things we do to help! Smith Wellness has allowed me to work alongside Dr. Smith and our amazing team of girls to see how medicine can truly help and change patients' lives!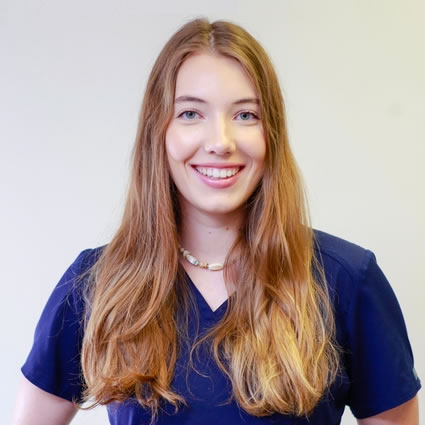 Bekah
Hi everyone, I'm Bekah. I am a junior at NMSU, and am studying kinesiology and exercise science. I enjoy being able to apply my knowledge from my studies into what I do here at Smith Wellness. When I am not at work or tending to my studies I enjoy working out and plan to begin training for a bodybuilding competition the summer after I graduate from NMSU before heading off to physical therapy school.

Lu
Hello chiropractic friends and family! I am the face of the office, and you will see me first when you walk in our clinic. I take care of our patients when they are needing to check in and out, get scheduled, or answer any of your questions you may have. You may also see me from time to time helping in the back. What I love the most about Smith Wellness is being able to interact with all our patients and getting to know them. When I am not here at the clinic working, I love spending time with my family and all our fur babies whether we are outdoors at the range or indoors watching movies.

Meet the Team at Smith Wellness | (575) 288-1982